Atarax 25 mg 30 tabs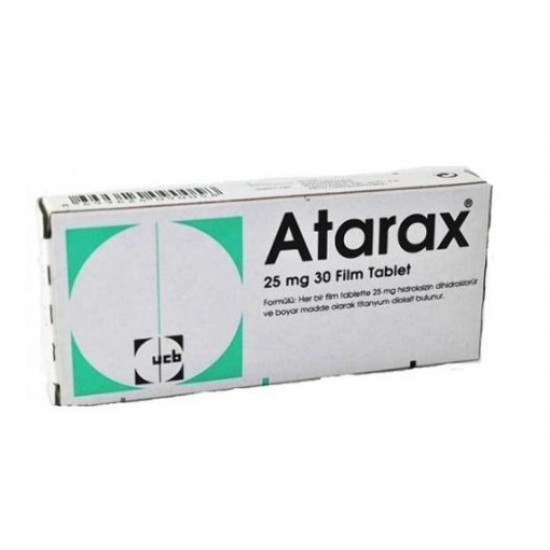 Hot
Atarax 25mg Tabs


Manufacturing Company: UCB Pharma

Active Substance: Hydroxyzine Dihydrochloride

Drug Class: Antihistamines, Miscellaneous anxiolytics, sedatives and hypnotics.


Pharmacological effect: Atarax also named as Hydroxyzine HCL is an antihistamine. It stops the producing of histamine that causes allergies. Atarax decreases the activity in the central nervous system.

Usage: Atarax may treat anxiety and tension. It is used with other products given for anesthesia. Atarax is used in therapy of itching caused by allergies. It treats allergic skin irritations and dermatitis.

Aftereffect: Urgent call your doctor if you have the following reactions: pain in chest, cough, swallowing troubles, giddiness, fainting, fast heartbeat, skin irritations, itching, swelling of eyes, face, breathing troubles and unusual weakness.

How to administer (optionally): Take the medication by mouth with a glass of water. Use it 3 times per day at the same time. For children the dose is measured by weight.