Serevent Inhaler 25mcg 120 doses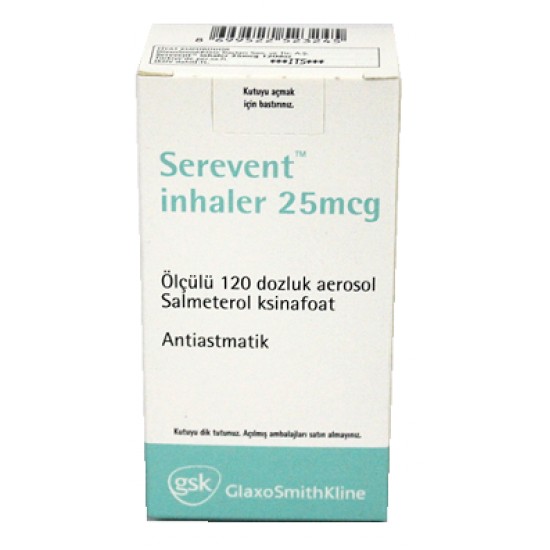 New
Serevent Inhaler 25mcg 120 doses
Serevent Inhaler 25mcg 120 Doses


Active Ingredients: Fluticasone Propionate / Salmeterol xinafoate

Manufacturer: Glaxo Wellcome

License Holder: Glaxosmithkline

Origin: France


Pharmacological effect: Serevent inhaler contains salmeterol. This medication is a bronchodilator. It opens the airways and helps the air to flow better. The effect of this inhaler lasts for 12 hours and more.

Usage: Serevent inhaler is used to prevent problems with breath. It prevents also asthma attacks. This inhaler decreases wheezing and troubled breathing caused not just by asthma but also by ongoing lung disease.

Aftereffect: Using Serevent inhaler you may encounter different adverse effects. More usual reactions are: muscle cramps, palpitations, headache and tremor. Unusual effects are: irritations, tachycardia, nervousness, giddiness, troubled sleeping, weakness and irregular heartbeat.

How to administer (optionally): The initial dose is 2 inhalations two times a day. If you have more severe problems the doctor may increase the dosage till 4 inhalations.