Benzamycin 5%, 3% gel 46.6 g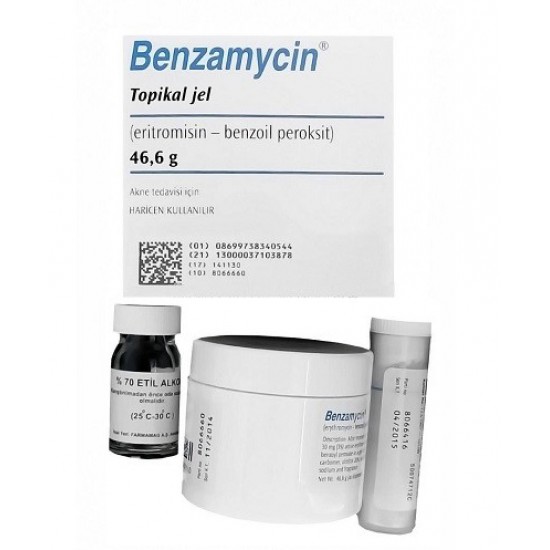 Hot
Benzamycin 5%, 3% gel 46.6 g
Benzamycine 5%, 3% 46.6g gel

Country of Origin: Canada

Active Substance: Erythromycin and Benzoyl Peroxide

Drug Class: Topical Acne Agents

Pharmacological effect: Benzamycine is an antibacterial gel. It contains erythromycin. This substance is an antibiotic. This gel stops the bacterial infections from appearing on the skin.

Usage: Benzamycine is used in treatment of acne. It has a drying effect. The gel absorbs the excess of oil. That is how the vulgaris are washed away easier.

Aftereffect: Call the doctor or ask the pharmacist if you have the following aftereffects: dry skin, loose of the skin, eye irritation, burning, redness, huge sensitivity, oiliness, pain of the skin, severe sunburn, swelling of different parts of the face and of the skin.

How to administer (optionally): Use the gel two times per day, morning and evening. Apply the gel on the clean and dry skin. Use it until it starts to help.