Lumigan RC 2.5 ml 1 bottle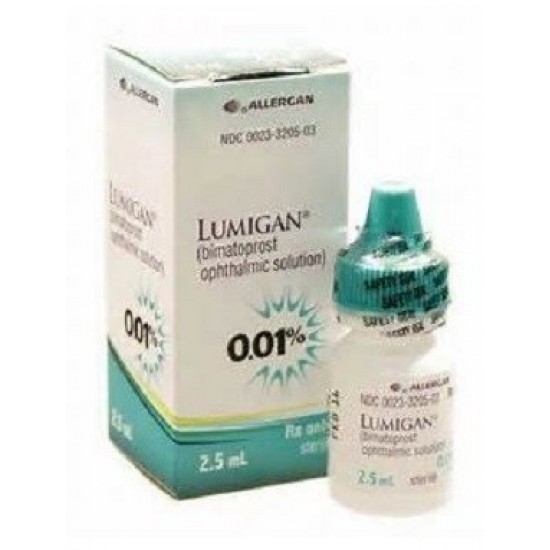 Lumigan RC 2.5 ml 1 bottle
Lumigan RC 2.5 ml eye drops
Manufacturing Company: Allergan

Active Substance: bimatoprost ophthalmic solution 0.01%
Packaging Type: Dropper Bottle


Pharmacological effect: Lumigan is an analog of prostaglandin. These drops reduce the eye pressure. It is involved better in cornea. The drops lower the interocular pressure in 4 hours. It work at least 24 hours.

Usage: Lumigan are used in therapy of glaucoma. Also in other types of problems with high eye pressure. The drops are used such as travoprost and latanoprost. These had been a growth in diameter of eyelashes.

Aftereffect: The drops may cause some unpleasant effects like body aches, cough, ear congestion, loss of voice, nasal congestion and others. If you have unordinary symptoms such as: blindness, bloody eye, change in color vision, problems with seeing at night, dry eyes, fever, tunnel vision and any other problem with sight urgent call emergency.

How to administer (optionally): Use once a day in evening. Pour one drop in the ill eye or both. Lumigan 0,01% may be used with other ophthalmic drugs concomitantly. The pause between the medicines should be not less then 5 minutes.