Rovamycine 3 MIU 10 tabs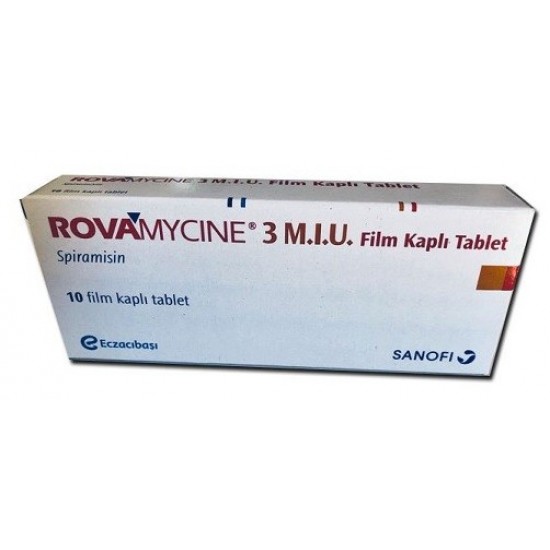 Hot
Rovamycine 3 MIU Tablets


Manufacturing Company: Sanofi

Active Substance: Spiramycine

Drug Class: Macrolide antibiotics



Pharmacological effect: Rovamycine contains a medicine named spiramycine. It takes part of a group called macrolide antibiotics. This medication stops the growth of bacteria.

Usage: Rovamycine is used in therapy of different bacterial infections. This medication cures the infections of lungs, mouth, skin and tissue. The drug also treats gonorrhea.

Aftereffect: Administration of Rovamycine may bring different adverse effects such as: vomiting, sickness in stomach, diarrhea, fever, allergic reactions, unusual bleeding, yellowing of the skin or eyes, bloody stools, bloody urine, giddiness, chest ache and irregular heartbeat.

How to administer (optionally): Rovamycine should be used 2 times a day. The maximum dosage per day is 2000mg. Use the drug every day at the same time after food.