Zinnat 500 mg 14 tabs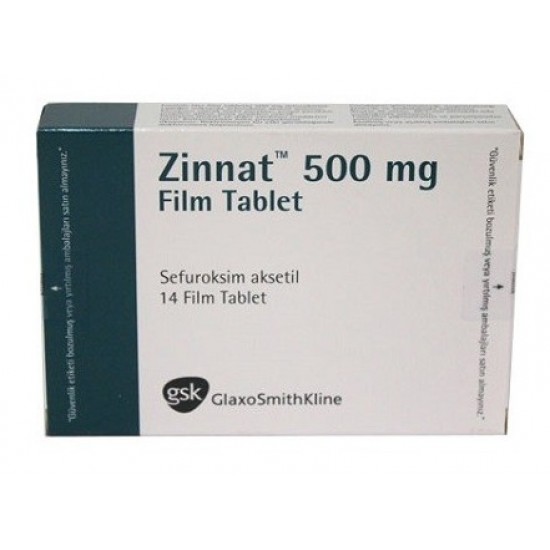 Hot
Zinnat 500mg Tablets


Manufacturing Company: GlaxoSmithKline (GSK)

Active Substance: Cefuroxime Axetil

Drug Class: Antibiotics


Pharmacological effect: Zinnat contains cefuroxime. This substance is an antibiotic. It encounters the bacteria in the organism. Do not be used to treat viral infections.

Usage: Zinnat is used in treatment of different infections. This medication treats pharyngitis, acute sinusitis, acute otitis, cystitis, acute or chronic bronchitis, pyelonephritis, Lyme disease, skin and tissue infections.

Aftereffect: Using Zinnat you may occur different aftereffects. More normal reactions are: diarrhea, chills, headache, fever, discomfort in the organism, pain during sex, sweating and white vaginal discharge. Abnormal reactions are: problems with stools, cough, loose stools, troubles with breathing, pain in chest, bleeding, weakness and ulcers.

How to administer (optionally): Take one tablet twice daily every 12 hours. Use it at the same time every day after food.