Coversyl 5 mg 30 tabs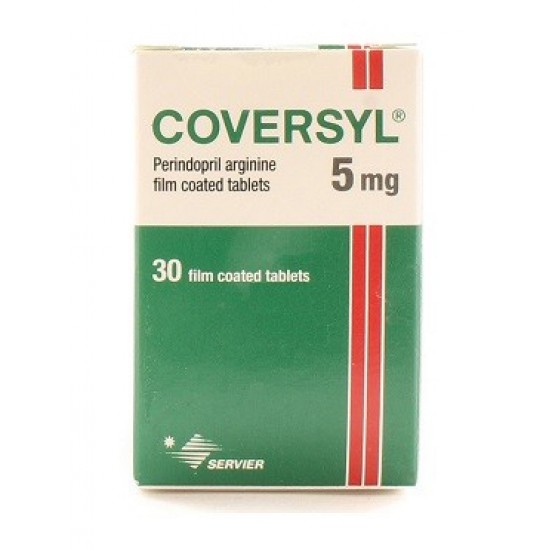 Hot
Coversyl 5mg Tablets
Manufacturing Company: Servier

Active Substance: Perindopril

Drug Class: ACE (Angiotensin Converting Enzyme) Inhibitors

Pharmacological effect: Coversyl contains a substance named perindopril. This medication is an enzyme which converts angiotensin (ACE). It relaxes the blood vessels and helps the heart to pump easier.

Usage: Coversyl is used in therapy of hypertension. The drug also treats heart failure. It also medicates stable coronary artery disease. Because of its pharmacological effects Coversyl prevents heart attacks, strokes and kidney problems.

Aftereffect: Coversyl may bring different adverse effects. More usual reactions: giddiness, headache, vision problems, weakness, gastrointestinal troubles, cough, vertigo, noise in ears and allergic reactions. Call the doctor if you have the following unusual effects: dry mouth, kidney maladies, problems with sleeping, changes in mood, impotence, somnolence, too much white blood cells, skin irritations, sweating, palpitations, tachycardia, fever and chest discomfort.

How to administer (optionally): Take one pill once a day. Swallow it with a glass of water. Use it in morning at the same time each day before a meal. The initial dose is 5mg then the doctor may increase the dosage if it is needed.