Cipram 20 mg 28 tabs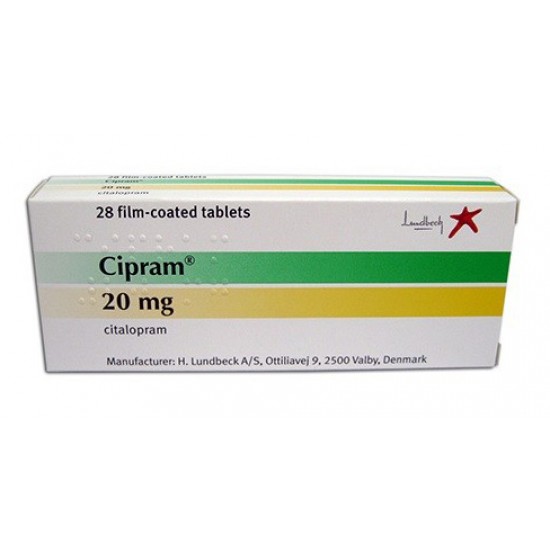 Hot
Cipram 20mg Tablets
Manufacturing Company: Lundbeck, Denmark

Active Substance: Citalopram Hydrobromide
Pharmacological effect: Cipram is an antidepressant. It takes part of the group SSRIs. This medication increases the serotonin level in the organism. Troubles in the serotonin system may lead to depression and other diseases.
Usage: Cipram holds a substance named citalopram. This substance treats depression and decreases its symptoms. This medication also prevents panic attacks and OCD.
Aftereffect: Cipram may cause different aftereffects. More usual reactions are low sexual desire and sleepiness. Unusual affects are: headache, heartburn, body pain, gas, loss of voice, sweating, sneezing, stuffy nose, changes of weight, tooth problems and watering of the mouth.
How to administer (optionally): Take one tablet of Cipram per day. The dose may be increased till 40mg.