Itraspor 100 mg 28 caps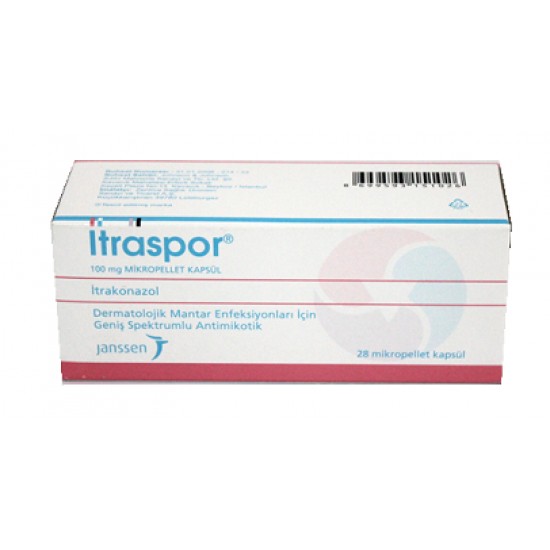 Hot
Itraspor 100mg 28 Caps


Active Ingredients: Itraconazole

Manufacturer: Eczacibasi

License Holder: Johnson & Johnson

Origin: Turkey


Pharmacological effect: Itraspor (Sporanox) contains an ingredient named itraconazole. This medication takes part of the group of antifungal imidazole. It blocks the growth of fungi in the organism.

Usage: Itraspor is used in treatment of different fungal infections. It treats the infections of mouth, skin, eyes, vagina, internal organs and nails. This medication prevents the development of fungi.

Aftereffect: Using Itraspor many adverse effects may occur. More normal reactions: fever, dry mouth, decreased urination, sickness in stomach, seizures, loss of appetite, mood changes, irregular heartbeat, vomiting and muscle ache. Abnormal effects: troubled vision, trembling, coughs, dark urine, giddiness, diarrhea, sweats, chills, chest ache, sneezing, headache and troubled breathing.

How to administer (optionally): Use the drug every day after meals. Swallow the capsules with water. The number of capsules and how many times to take depends on the type of fungus infection.