Augmentin BID 625mg 10 tabs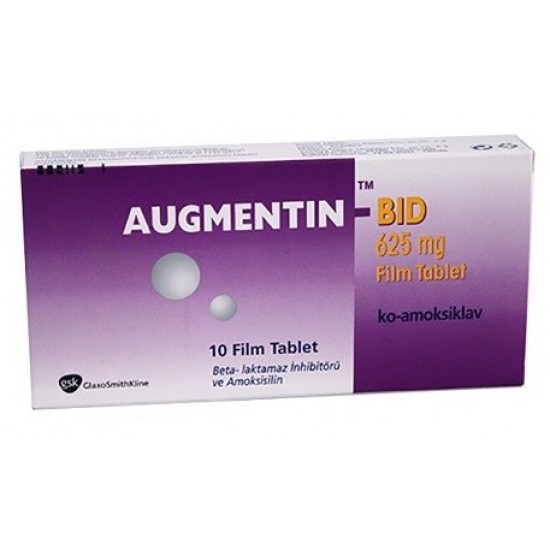 Hot
Augmentin BID 625mg 10 tabs
Augmentin BID 625 mg Tablets


Manufacturing Company: GlaxoSmithKline

Active Substance: Amoxicillin and Potassium Clavulanate

Drug Class: Beta-lactamase Inhibitors


Pharmacological effect: Augumentin contains amoxicillin and clavulanate potassium. It is an antibiotic from a class named penicillins. It attacks bacteria in the organism. Clavulanate potassium prevents the bacteria to become immune to amoxicillin.

Usage: Augumentin is used in therapy of bacterial sinusitis, otitis, chronic bronchitis, cystitis, pneumonia, pyelonephritis, skin and soft tissue infections, bone and joint infections. It doesn't treat viral infections.

Aftereffect: Augumentin may cause different undesirable reactions. Call the doctor if you have: hives, itching, itching of a genital area, pain during sex, redness of the skin, skin irritations, white vaginal discharge, dull or bloody urine, fever, seizures and swelling of different parts of the body.

How to administer (optionally): The usual dose is one tablet two times a day. The higher dose is one tablet 3 times per day. The dosage depends on your age and weight. For children and adults less than 40kg the recommended dosage is 625mg per day. The dosage is measured 25mg per one kilogram. Take Augumentin after food with a glass of water.