Avelox 400mg 7 tabs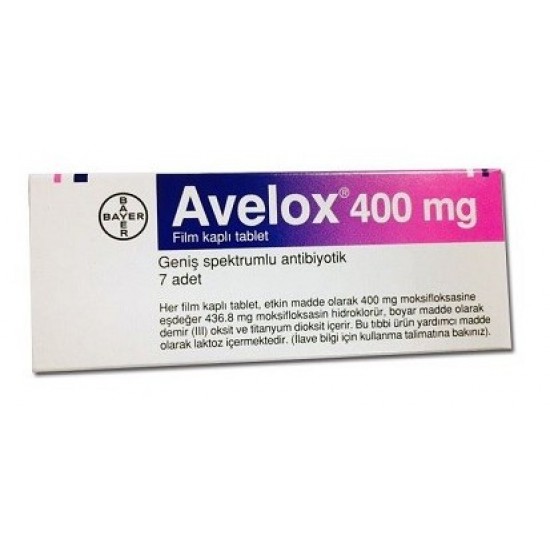 Hot
Avelox 400mg Tablets


Country of Origin: Turkey

Active Substance: Moxifloxacin Hydrochloride

Drug Class: Quinolones


Pharmacological effect: Avelox contains an active substance named moxifloxacin. It is a fluoroquinolone antibiotic. This medication fights with bacteria in the organism.

Usage: Avelox is used in therapy of different bacterial infections of skin, lungs or stomach. It treats pneumonia, plague, sinusitis, bronchitis and skin structure infections. It is not used in treatment of viral infections.

Aftereffect: Using Avelox you may encounter different effects such as: nausea, giddiness, diarrhea, headache, unusual weakness and troubles in sleeping. Call the doctor if you have occurred more serious problems like: kidney troubles, stomach sickness, dark urine, yellow skin and eyes, liver problems, fast heartbeat, nausea and vomiting.

How to administer (optionally): Take one tablet once a day. Use the tablet after food. If you use other medicines take Avelox 4 hours before or 8 hours after consuming another medication.