Cardura XL 8mg 30 tabs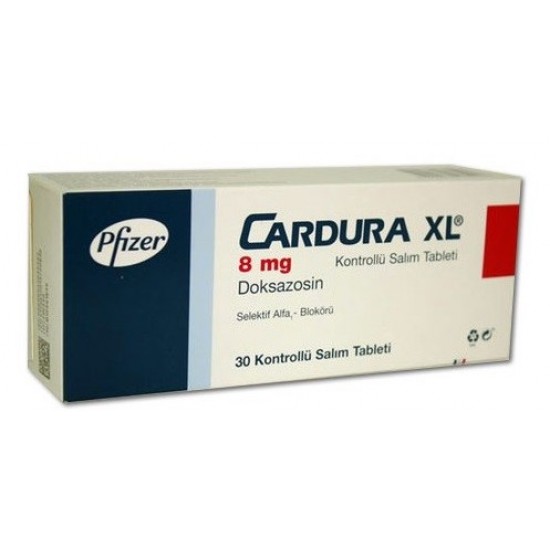 Cardura XL 8mg Tablets


Manufacturing Company: Pfizer

Active Substance: Doxazosin Mesylate

Drug Class: Antiadrenergic agents, peripherally acting


Pharmacological effect: Cardura contains doxazosin. It is an alpha-adrenergic blocker. This substance eases the veins and arteries that's why the blood may flow easier. Cardura also relaxes the muscles of the prostate and bladder neck. It eases the urination.

Usage: Cardura is used in therapy of hypertension. It also treats benign prostatic hyperplasia in men. Cardura decreases the risks of heart attacks, strokes, problems with kidneys, weak stream and problems with urination.

Aftereffect: Cardura may cause different aftereffects. More usual side reactions are: temperate giddiness and tiredness. Call the doctor if you have the following abnormal reactions: painful erection, very durable erection from 4 hours and more, difficulties in breathing, swelling and pain in legs, hands, ankles, fast heartbeat, pain and discomfort in chest, allergic reactions and the feeling of permanent need to urinate.

How to administer (optionally): Take one tablet per day in evening. Swallow it with a glass of water. The first recommended dosage is 2mg. After 1 to 2 week intervals the dosage may be changes from 2 to 4mg and thereafter from 4 to 8mg.