Ebixa 10 mg 100 tabs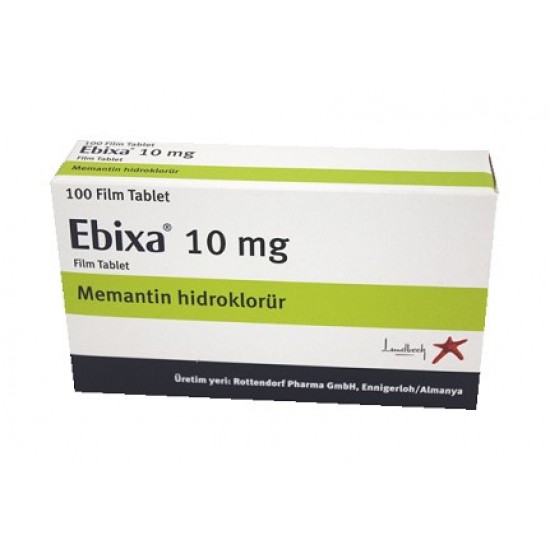 Hot
Ebixa 10mg 100 Tablets

Active Ingredients: Memantine Hydrochloride

Manufacturer: Rottendorf Pharma

License Holder: Lundbeck

Origin: Germany


Pharmacological effect: Ebixa (Namenda) contains memantine hydrochloride. This substance stops the action of glutamate in the brain. That is how this medication may prevent Alzheimer's disease.

Usage: Ebixa is used in therapy of dementia. This medication may develop memory, awareness and the ability of every day activity.

Aftereffect: Administration of Ebixa may bring different adverse reactions. Tell your doctor if you have the following effects: giddiness, constipation, painful body, headaches, allergic reactions and troubled breathing.

How to administer (optionally): Take one tablet per day. The medication should be used every day at the same time regardless of food. Do not chew or crush the drug.