Euthyrox 100 mcg 50 tablets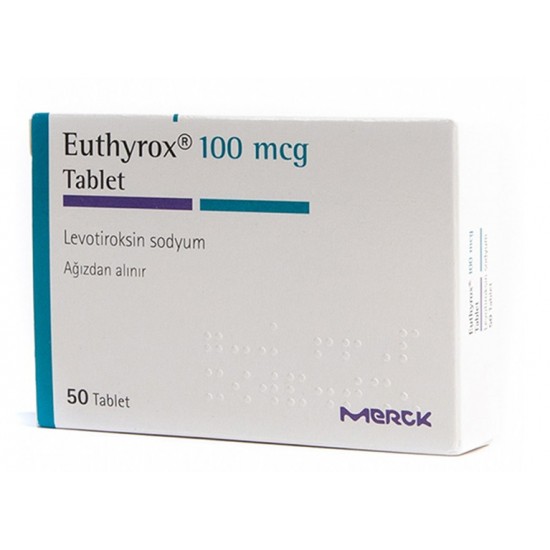 New Hot
Euthyrox 100 mcg 50 tablets
Euthyrox 100 mcg 50 tablets


Active Ingredients: Levothyroxine Sodium

Manufacturer: Merck

Origin: Germany


Pharmacological effect: Euthyrox (Synthroid) contains an ingredient named levothyroxine. This drug takes place of a hormone which is not produced enough by the thyroid gland.

Usage: Euthyrox is used in therapy of hypothyroidism. This medication also cures different thyroid disorders. This drug is not used to treat infertility which happened by the low thyroid hormone levels.

Aftereffect: Using Euthyrox you may encounter adverse reactions. Call the doctor and stop using the drug if you have: fever, irregular breathing, sweats, sickness in stomach, swelling, decreased urination, fatigue and painfulness.

How to administer (optionally): Take one tablet per day. Administer the pill on an empty stomach half an hour before breakfast. Swallow the tablet whole with water. The dosage is based on your age and weight.