Flucan 150 mg 2 caps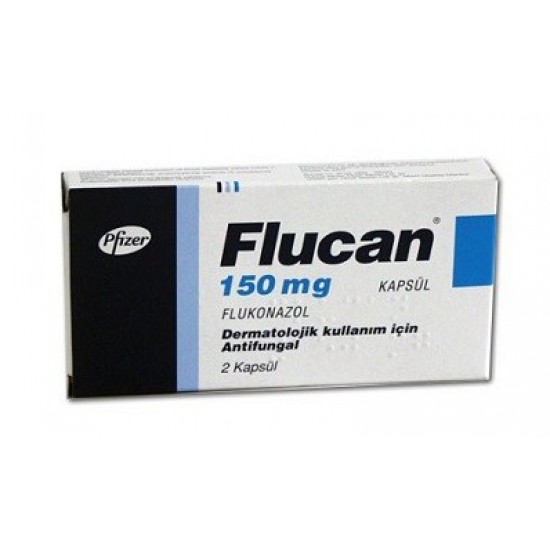 Hot
Flucan 150mg Capsules


Country of Origin: Turkey

Active Substance: Fluconazole

License Holder: Pfizer
Manufacturer: Pfizer

Drug Class: Azole Antifungals


Pharmacological effect: Flucan takes part of the group of antifunegals medicines. It treats a variety of fungal infections. This medication also prevents the fungus to reproduce.

Usage: Flucan is used in therapy of fungus infections in different parts of the organism. It treats the mouth, lungs, genital area, bladder, throat and blood infections. Flucan is also recommended to people with a weak immune system.

Aftereffect: Call the doctor if you have one or more of the following adverse effects: headache, nausea, vomiting, diarrhea, abdominal pain, skin irritation, QT prolongation, swelling of different parts of the body and seizures.

How to administer (optionally): Take this medication oral with a glass of water. Administer the drug as a single dose regardless to food any time of the day.