Dideral 40mg 50 tabs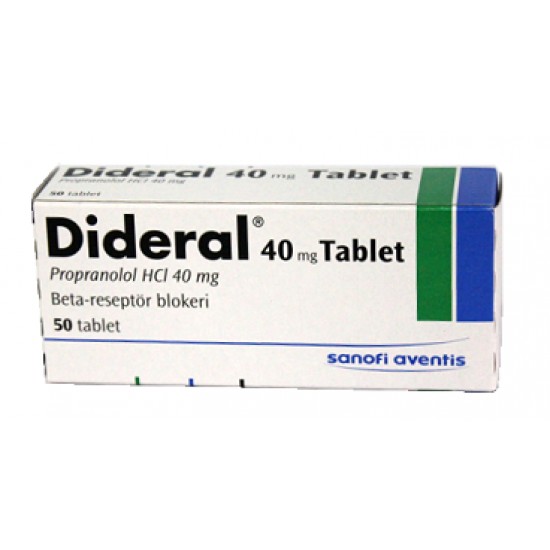 Hot
Dideral 40mg 50 Tabs


Active Ingredients: Propranolol Hydrochloride

Manufacturer: Biofarma

License Holder: Sanofi Aventis

Origin: Turkey


Pharmacological effect: Dideral (Inderal LA) is also called Propranolol Hydrochloride. This medication takes part of a group of beta blockers. It eases blood vessels and slows the heart rate. The medicine helps blood to flow easier.

Usage: Dideral is used in treatment of hypertension. It also controls ventricular rate that's why it treats migraine, atrial fibrillation, myocardial infraction, angina, essential tremor, pheochromocytoma and hypertrophic subaortic stenosis.

Aftereffect: Using Dideral adverse effects may occur. Common reactions: giddiness, fatigue, sickness in stomach, insomnia, vomiting, diarrhea and constipation. Call the doctor if you have the following abnormal effects: irregular heartbeat, troubles with vision, mental and mood changes, chest pain and hallucinations.

How to administer (optionally): Take Dideral orally regardless of food. Use it in the same time of a day. Administer the tablets two times a day.