Karvezide 300/12.5 mg 28 tabs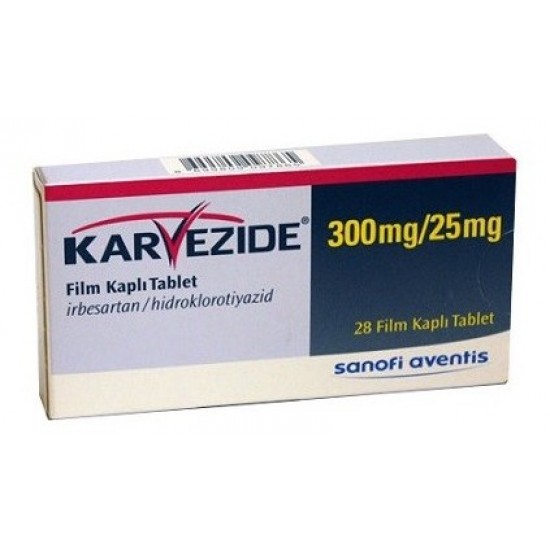 Karvezide 300/12.5 mg 28 tabs
Karvezide 300/12.5mg Tablets


Manufacturing Company: Sanofi Aventis

Active Substance: Irbesartan Hydrochlorothiazide

Therapeutic Area: Hypertension


Pharmacological effect: Karvezide is a medication which contains hydrochlorothiazide and irbesartan. Irbesartan holds angiotensin-II antagonist. This substance affects blood cells and makes them to narrow. These two substances from Karvezide decreses blood pressure.

Usage: Karvazide is used in therapy of hypertension. The pressure helps to get the blood all around the organism. When you have hypertension it means that your tension is abnormal and the blood doesn't work normal.

Aftereffect: Normal reactions that you can occur during the therapy with Karvezide are: headache, sexual problems, stomach sickness, unusual weakness and giddiness. Call your doctor if you have the following abnormal reactions: skin irritations, muscles pain, heart troubles, you are not urinating, swelling joints, yellow skin and eyes and fainting.

How to administer (optionally): Take one tablet per day. Swallow it with a glass of water. Take it at the same time regardless of food. The first effects may appear after 6-8 weeks.