Klacid 500 mg 14 tabs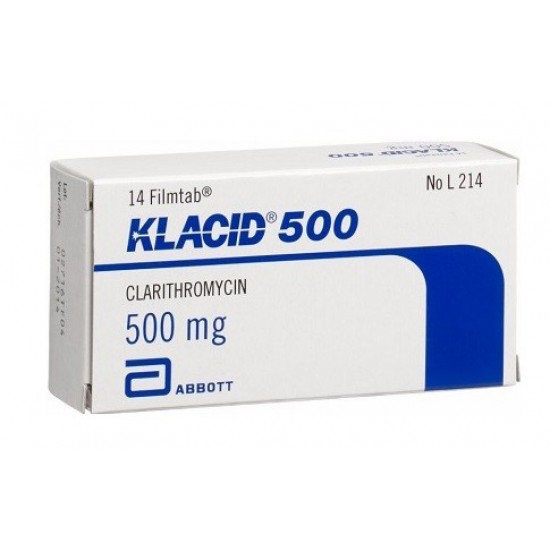 Hot
Manufacturing Company: Abbott

Active Substance: Clarithromycin


Pharmacological effect: Klacid is a medication which contains Clarithromycin. This medication attacks bacteria in the organism. It is an antibiotic. Klacid may be used with anti-ulcer medicines to treat stomach ulcers.

Usage: Klacid is used in treatment of different bacterial infections. This product treats infections of the skin and respiratory system. It stops the expansion of bacteria in the organism. Do not use it in treatment of viral infections.

Aftereffect: Call the doctor if you have encountered the following aftereffects: cough, fever, side pain, hoarseness, chills, painful urination, fever, vomiting, sickness in the stomach, skin irritations, stomach weakness, bleeding, yellowing skin or eyes, diarrhea and loss of appetite.

How to administer (optionally): The recommended dose is 250mg two times per day every 12 hours. In a severe case the dosage is 500mg two times per day every 12 hours. The therapy is 6 to 14 days long.