Lustral 50 mg 28 tabs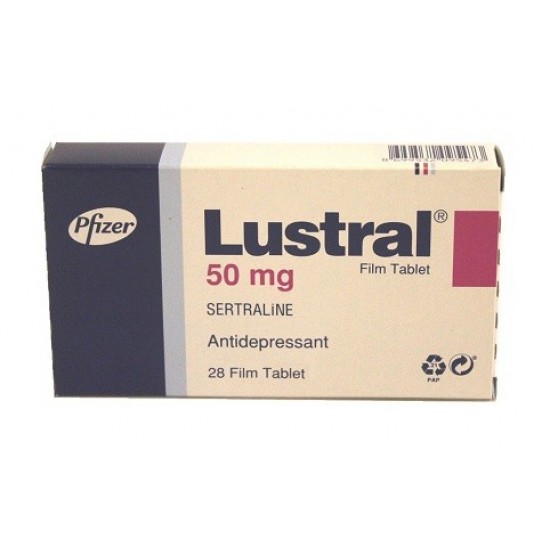 Hot
Lustral 50mg 28 Tabs


Active Ingredients: Sertralin Hydrochloride

Manufacturer: Pfizer

License Holder: Pfizer

Origin: Turkey


Pharmacological effect: Lustral (Zoloft) contains sertraline. This medication takes part of the group of SSRIs. It restores the balance of serotonin in the brain.

Usage: Lustral is used in treatment of depression, social anxiety disorder, premenstrual syndrome, obsessive compulsive disorder and post-traumatic stress. This medication may increase the mood, sleep, appetite and the energy function.

Aftereffect: Lustral may bring the following adverse reactions such as: joint pain, agitation, anorexia, increased appetite, troubles vision, stomach ache, noises in ears, gases, malaise, chest pain, hypersensitivity, ear pain, irregular heartbeat and giddiness.

How to administer (optionally): Take one tablet per day. Swallow the tablets whole with water regardless of food. Try to use Lustral very day at the same time.