Maxalt 10mg 6 tabs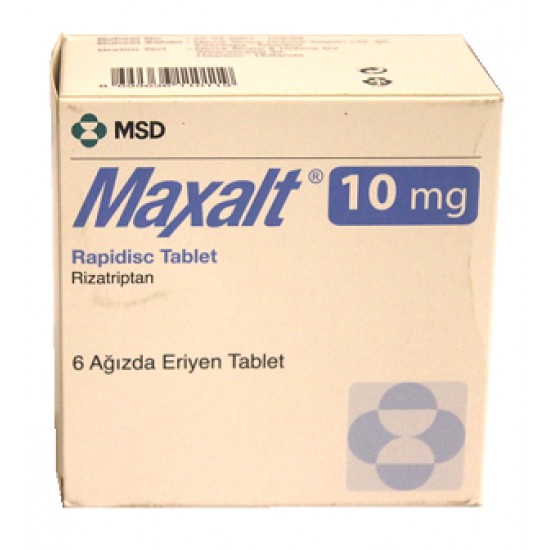 Hot
Maxalt (Migreout) 10mg 6 Tabs


Active Ingredients: Rizatriptan Benzoate

Manufacturer: Merck & Sharp Dohme

Origin: Holland


Pharmacological effect: Maxalt contains a medication called rizatriptan. This drug reduces the blood vessels around the brain. This substance affects the serotonin in the brain.

Usage: Maxalt is used in therapy of migraine headaches. This medication also prevents nausea, headaches and sensitivity to light. Maxalt does not treat the headache that has been started and doesn't reduce the number of attacks.

Aftereffect: Using Maxalt you may encounter the following adverse effects: pounding heartbeat, troubled breathing, burning, pain in chest, pressure in the chest, irregular heartbeat and painful sensations.

How to administer (optionally): Take the tablet at the first sign of migraine. Maxalt works faster on the empty stomach. The second tablet you may take only after two hours.