Mirena 52 mg IUD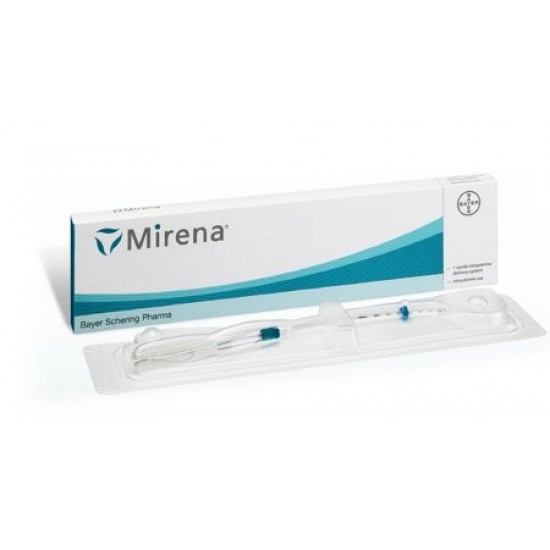 New
Mirena (Mirena
Levonorgestrel-releasing intrauterine system) is a hormone-releasing IUD that prevents pregnancy for up to 6 years. Mirena also treats heavy periods for up to 5 years in
women who
choose intrauterine
contraception. Mirena
IUD is an intrauterine device that discharges micro amounts of the synthetic progestin Levonorgestrel (LNG). It operates locally within the uterus, having dual actions, both as a foreign body and as a reservoir for the release of LNG. In addition to providing a segment leading contraceptive efficacy, it has valuable applications in certain gynecologic disorders. Miniscule systemic absorption of LNG crowns Mirena with negligible side effects, unlike other progestin pills and injectables.
Mirena IUD a T–shaped device to be inserted into the uterine cavity.
The advantages of Mirena IUD are given below:
Mirena offers long term protection of five years with a single insertion.
Mirena is not taxing on the user like the combined pill, which mandates daily motivation and compliance.
Mirena is free from life threatening adverse effects such as blood clots and certain cancers that hormonal pills predispose to.
Mirena is ideal for women who suffer from heavy and painful periods. Up to 20 % of women will experience no periods after one year of use.
Useful for women who want long term effective contraception free from side effects.
Beneficial in women who cannot use estrogens.
Mirena can be used through menopause.
Mirena is free from interactions with other medications.
Ectopic pregnancies or pregnancies in the fallopian tubes are less likely with Mirena. Ectopic pregnancy may disturb future fertility with the loss of a tube.