Pletal 100 mg 60 tabs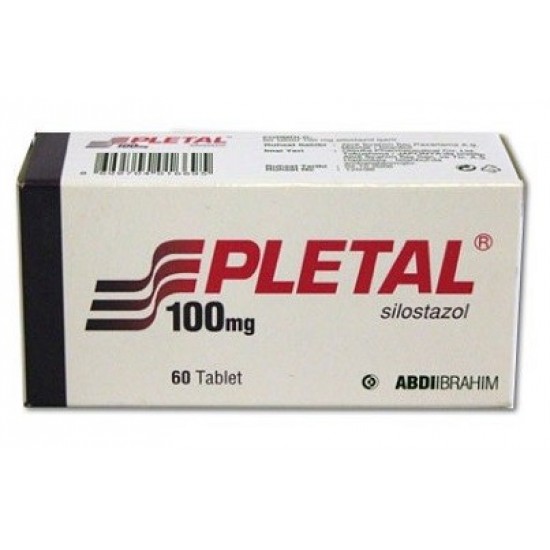 Hot
Pletal 100mg Tablets


Manufacturing Company: Abdi Ibrahim

Active Substance: Cilostazol

Drug Class: Miscellaneous cardiovascular agents, Platelet aggregation inhibitors

Pharmacological effect: Pletal contains cilostazol. This medication takes part from the group of phosphodiesterase type 3 avoidance. It expands some blood vessels and prevents the clumping of platelets inside the vessels.

Usage: Pletal is used in treatment of intermittent claudication. The drug also prevents muscle pain and cramps caused during walking or sport. It helps the blood to flow easier in the organism.

Aftereffect: Pletal may bring aftereffects. More normal reactions are diarrhea and fast heartbeats. Abnormal reactions are: headache, bloody urine, pain during urination, fever, chills, flu, chest pain, troubles with breathing and swelling of legs.

How to administer (optionally): Pletal should be taken in morning one tablet and in evening the second Take the tablets one hour before or two hours after breakfast and dinner.