Seretide (Advair) 100mcg discus 60 doses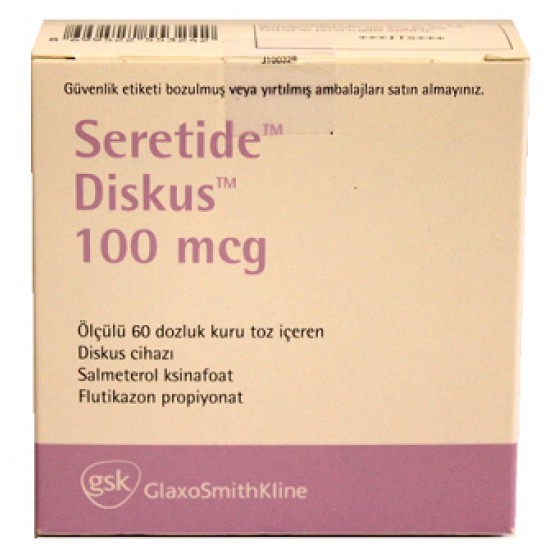 Seretide (Advair) 100mcg discus 60 doses
Seretide (Advair) 100mcg Discus 60 Doses


Active Ingredients: Fluticasone Propionate / Salmeterol xinafoate

Manufacturer: Glaxo Wellcome

License Holder: Glaxosmithkline

Origin: England


Pharmacological effect: Seretide (Advair) contains salmeterol and fluticasone propionate. This medication is a bronchodilator. It opens the airways and helps the air to flow easier. The corticosteroid fluticasone decreases swelling and irritations in the lungs.

Usage: Seretide (Advair) is used to cure asthma and chronic obstructive pulmonary disease COPD. This drug lowers the risk of appearance of COPD symptoms.

Aftereffect: Using Seretide (Advair) you may encounter adverse effects such as: headache, colds, fever, chills, muscle pain, irritation in throat, swelling, bleeding and inflammation of sinuses.

How to administer (optionally): The dosage depends on your age and disease. The usual dose is one inhalation two times a day, one inhalation in morning and one at night.