Symbicort 160/4.5 turbuhaler 120 doses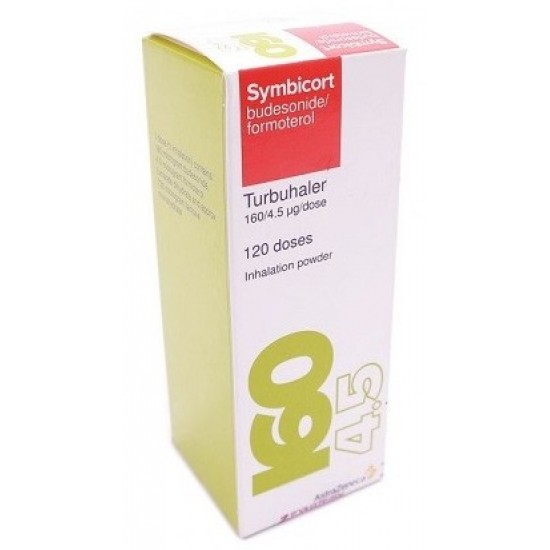 New Hot
Symbicort 160/4.5 turbuhaler 120 doses
Symbicort 160/4,5 Turbuhaler 120 Doses


Active Ingredients: Budesonide / formoterol Fumarate

Manufacturer: Astra Zeneca

Origin: Sweden


Pharmacological effect: Symbicort holds budesonide and formoterol. This medication is a steroid. It decreases inflammations in the organism. These substances ease muscles and clean the airways to help breathing.

Usage: Symbicort is used to cure asthma and chronic obstructive pulmonary disease. This medication is recommended to people elder than 6 years old.

Aftereffect: Symbicort may bring different adverse reactions. More usual effects are: cough, fever, chills, pain in the body, headache, loss of voice, muscle pain, sneezing and weakness. Unusual effects are: diarrhea, sickness in stomach, joint ache, irregular heartbeat, bloody urination, back pain, shakiness and hoarseness.

How to administer (optionally): Before using shake the inhaler for 5 seconds. Use Symbicort two times a day two inhalations. Wait at least one minute between inhalations.