Thincal 120 mg 84 capsules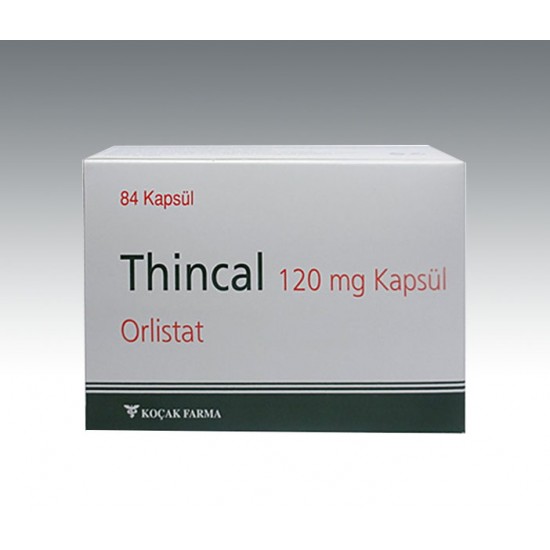 New Hot
Thincal 120 mg 84 capsules
Thincal (Orlistat) 120 mg 84 capsules
Thincal 120 mg capsules contain orlistat which blocks the break down and absorption of fat in the diet by inhibiting gastrointestinal lipase. Thincal 120 mg capsules are used to help with weight control in the treatment of significant obesity.
What is Thincal (Orlistat) and what is it used for?
Thincal is a weight loss medication used to assist weight loss in obese patients with a BMI above 30, or for those associated risk factors (such as diabetes, heart disease, high blood pressure or high cholesterol) and a BMI above 28. Thincal works to stop the absorption of fat from your food. By reducing the fat that is absorbed from your diet Thincal can help you lose weight more easily.
Body Mass Index (BMI) and Thincal (Orlistat)
For Thincal to be clinically appropriate for you, in most cases your body mass index (BMI) must be over 30. If you suffer from diabetes , heart disease, high blood pressure or high cholesterol you are eligible to take Thincal with a BMI of over 28.
How should I take Thincal (Orlistat)?
The recommended dose of Thincal is one 120 mg capsule taken three times a day, before, during or up to 1 hour after each main meal. You should try Thincal for a 3 months period. If after taking it for 3 months you have not lost any weight, Thincal should be discontinued.