Ventolin Inhaler 100 mcg 200 doses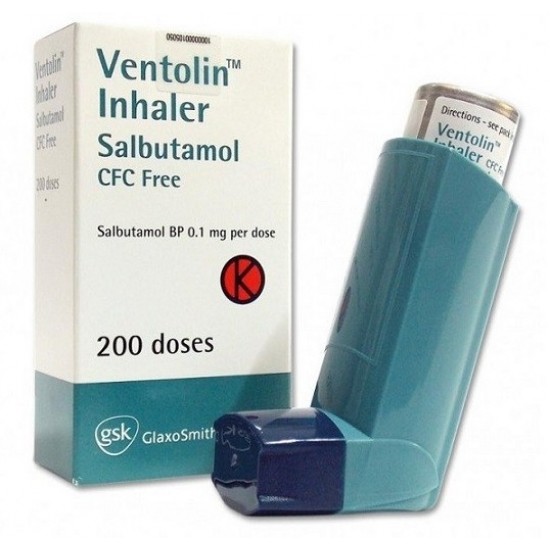 Hot
Ventolin Inhaler 100 mcg 200 doses
Ventolin Inhaler 100 mcg 200 doses

Manufacturing Company: GlaxoSmithKline (GSK)

Active Substance: Salbutamol

Pharmacological effect: Ventolin is adrenergic bronchodilators. These medicines open the tubes in the bronchus. It eases the muscles in the air pipes and advances the air movement into the lungs. The medicines allay many problems especially difficulties in breathing.

Usage: Ventolin tablets or inhaler treat bronchospasm and different breathing disease such as asthma. It also avoids exercise-induced bronchospasm.

Aftereffect: Usage of Ventolin may bring different reactions. Call the doctor if you have reactions such as: bronchospasm, difficult breathing, pain ache, fast heartbeats, tremor, and nervousness. Other effects are small level of potassium, high blood pressure, headache, diarrhea, dry mouth and throat, vomiting, cough and sleep problems.

How to administer (optionally): People elder than 12 years should administer Ventolin tablets 2 or 4mg 3 or 4 times a day. Maximum dosage is 32mg in a day. Children 6-12 years use Ventolin 2mg 3 times per day. Children from 2-5 years take 0.1 mg per kilogram 3 times per day. The usual dose of Ventolin inhaler for adults and children is 2 inhalations every 4-6 hours for some individuals 1 inhalation every 4 hours is enough.